There are numerous books on the market for butterfly gardening, but Native Host Plants for Texas Butterflies (by Weber, Weber and Wauer) is the first one I have found dedicated exclusively to the butterflies that call Texas home and the native plants they require for their survival.
June 17th to 23rd is National Pollinator Week and what better time to research and plan your own butterfly habitat.
"The very nature of a healthy ecosystem is defined by the interrelationships and dependencies between species, and nowhere is this more evident than in the world of butterflies and their larval host plants," the authors write in the book's opening pages.
Indeed, the balance between the adult butterfly, the tiny eggs she will lay on a specific host plant and the growing caterpillars' feeding requirements captivates us all, young and old alike. Texas has nearly 500 butterfly species that call it home and this book features more than 140 of them, along with the host plant that the butterfly needs for reproduction.
Written as a field guide (and aptly subtitled "A Field Guide"), the material is presented in a clear and concise manner. The book is divided into sections: Wildflowers, Trees, Shrubs and Vines.
Each plant (such as Turk's Cap, shown above) has two pages dedicated to it. The left page shows the plant – leaves, flower and seed – along with a map where this plant naturally occurs. The right side page includes both the common and Latin name, along with plant and flower descriptions and sizes. The book then shows at least one Texas butterfly – in both adult and larval (caterpillar) stage – that uses that specific plant as its larval host.
To  have that healthy ecosystem, one with interrelationships between species, it is important to remember to offer both foliage and nectar rich flowers. The adults need that foliage to lay their eggs on and for the caterpillars to feed upon, while flowers will attract the adults.
Turk's Cap (shown above, in my backyard garden) is host to the Turk's Cap White Skipper. If one is new to butterfly gardening, it is important to remember to plant enough that you can look the other way as the hungry caterpillars munch on the leaves, as those leaves are food for the future generations. Please remember – never use pesticides in a butterfly garden!
Adult butterflies, moths, bees and hummingbirds will all appreciate the nectar from the blossoms on the Turk's Cap (shown above).
Bluebonnets, the official state flower of Texas, are the host plant for the Gray Hairstreak and the Eastern Tailed-Blue. Bluebonnets can be started either by seed or by plants, which are available at garden centers that specialize in native plants.
Many of the plants featured in this book are attractive – plants the average homeowner would want to have in their landscape. Bur oak trees (two of which are shown above) offer a lovely shade canopy to our front garden. This oak, available at most garden centers, is the host plant to the Banded Hairstreak and the Juvenal's Duskywing.
Some of the native plants featured in this book are becoming more and more common across the state, such as the Redbud (host plant to Henry's Elfin), Black-eyed Susan (host plant to the Silvery Checkerspot) and Cenizo (host plant to the Theona Checkerspot.) Others may need to be purchased either through Native Plant Society's plant sales or at wildflower centers. (Both The Heard Natural Science Museum and The Ladybird Johnson Wildflower Center have plant sales every spring and offer harder to find native plants.)
This book will appeal to anyone interested in either butterfly gardening or in native plants of Texas. It is easy enough for a beginner gardener to use, but extensive enough to satisfy even a more advanced naturalist. The reader may chose to stick with those native plants that are easier to find or may take the book as a challenge, as they seek out hard to find natives.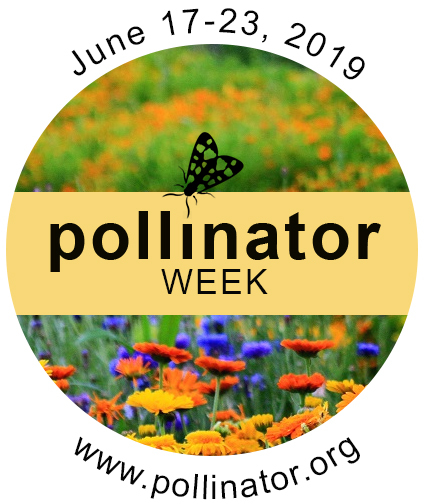 Please consider planting a native plant (or two or five) next week in honor of National Pollinator Week.